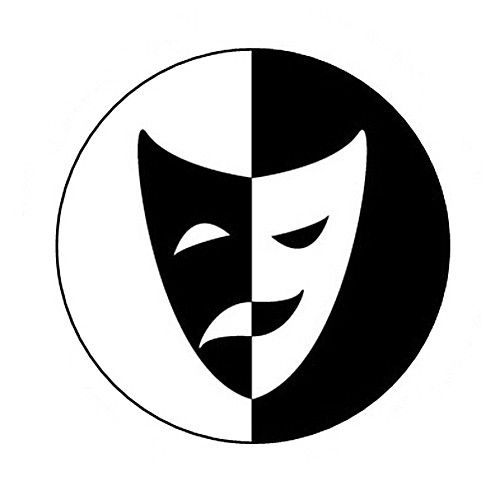 An official selection in Ken Davenport's inaugural Rave Theater Festival is BACK, a new play written by and featuring Matt Webster with Terra Mackintosh and directed by David Perlow
This 90-minute drama will perform on Saturday 8/10 @ 2:15pm; Tuesday 8/13 @ 8:45pm; Friday 8/16 @ 7pm; Sunday 8/18 @ 4pm; Friday 8/23 @ 9:15pm with tickets being available at www.BackThePlay.com (further info at @BackThePlay)
Love takes lifetimes.
Leah travels to New York City to reconnect with her best friend Derek. Their undeniable chemistry and inherent trust would otherwise make these two a perfect match, if it weren't for something in the past keeping them apart. Leah tells Derek about an incredible opportunity: a chance to go back in time and change the course of their lives. But there are rules about altering the past that could have devastating effects on the present. Will they risk everything in search of a second chance at life?
Matt Webster is a New York City based actor and writer. Most recently, Matt performed on Broadway at the Hudson Theatre in DGF Toasts: Stephen Schwartz. In addition to singing in the show, Matt contributed the vocal arrangements. Matt has been seen onstage as Glad Hand in the Broadway Tour of West Side Story and won Best Actor for his portrayal of Johnny Pope in A Hatful of Rain (BroadwayWorld.com). Matt has performed with many companies throughout NYC, including: LaMaMa Theatre, LABA Theatre, Vital Theatre, Connecticut Children's Theatre, and Rescue Agreement. Matt can also be seen on screen in various feature films, commercials, web-series, and short films. As a writer, Matt's first musical, Kingdom Come, won Best Musical at the Downtown Urban Theatre Festival in NYC. Since winning the festival, Kingdom Come has been featured at the New York Theatre Barn and the Secret Theatre in Long Island City. Kingdom Come made its regional premier at Concordia University in St. Paul, Minnesota. His second original musical, Propaganda! The Musical was produced at the Pearl Theatre on 42nd St. as part of the New York Musical Theatre Festival. It won several awards, including: Best Featured Actress and Best Choreography. It had its regional premier in Orlando, Florida at the Winter Park Playhouse in 2017. Propaganda! The Musical made its international debut at the Gaetnerplatz Theatre in Munich, Germany in July of 2018. This summer, Propaganda! The Musical will be released as a one of a kind, fully produced, podcast musical, featuring a full sound design, complete orchestra, and a cast filled with Broadway stars. Matt's children's show, a fast-paced, four-actor version of Cinderella, featuring songs from the Great American Songbook, premiered in March 2017 in Washington, DC with the American Pops Orchestra. He is currently writing several projects including: a new adaptation of Shakespeare's Much Ado About Nothing featuring chart topping country hits; a film called "Super," about the opioid epidemic in Ohio; and a new play called Jay and the Contest. He received his BFA in Acting from West Virginia University where he was named the outstanding graduate from the College of Creative Arts. Matt is a founding member of the Magic Forest Theatre Company - a traveling children's theatre that performs at pre-schools and daycares across the NY Metro area. Matt won the 2016 Johnny Mercer Award for Songwriting and currently works as assistant to Broadway's Andrew Lippa. www.TheOtherMattWebster.com
Terra Mackintosh's New York credits include Salty, Grounded (ATTENTIONTheatre), Running Interference (Fringe Excellence in Ensemble Award), Bryony Lavery's Frozen (Essential Theatre Group), No One Asked Me (Fringe Excellence in Ensemble Award, Encore Series Selection), Fool for Love, Somewhere Safer, and The New Hopeville Comics. Regional: Beautiful Star and Blackbeard (Triad Stage). Television: "High Maintenance," "Divorce," "Smash," "The Ordained" (CBS pilot), "Keep Me Posted" (Web Series). Film: "I Am Like You," "Out the Door," "A Good Marriage" by Stephen King, "Reasonable Suspicion," "In Defense of Wonder" (Atlanta Film Festival selection) and "Ready to Ride!" (Zeno Mountain Farm). Training: BA in Musical Theatre from Ball State University (Honors College Diploma), CAP21 Summer Musical Theatre Intensive, The Freeman Studios and The Actor's Gym (David Perlow). Terra is an associate company member of Animus Theatre Company.
Director David Perlow is an actor, having had principle roles on Broadway in La Cage Aux Folles and on tour in Wicked. As an associate director, he has worked with Joe Mantello, Sam Gold, Michael Arden, Sean Mathias, and Michael Grief on Broadway productions including Casa Valentina, The Humans, Blackbird, and Once On This Island. Credits include plays at Roundabout Theater Company, Manhattan Theater Club, and The Public Theater. He is the Artistic Director of ATTENTIONTheatre and founder of The Actor's Gym. www.TheActorsGym.com
The play features lighting design by Greg Solomon and set design by Tim McMath; production management by Tony Lance and Parker Krug; with Kim Fitzpatrick stage managing and Patrick Gallagher assistant directing.